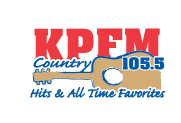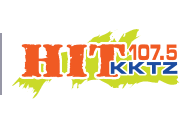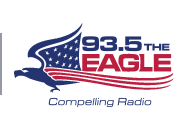 Baxter County's
Most Powerful
Radio Stations!
Home Page Spotlight
LIKE US ON FACEBOOK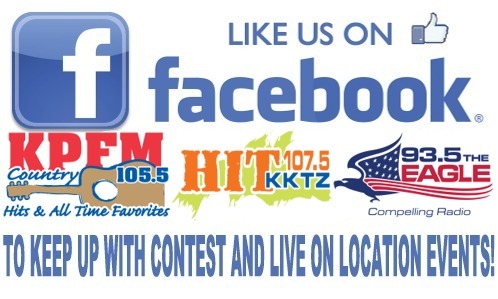 Click here: https://www.facebook.com/TwinLakesRadio and "LIKE" our Facebook page for contest updates, live on location events and more chances to WIN!...
PRIME HOUSE DIRECT LIVE REMOTES
JOIN TWIN LAKES RADIO AS WE BROADCAST LIVE WITH THE CASH CAGE AT 40 PLAZA WAY TO DAYS IN A ROW! FRIDAY SEPT 17TH FROM 4 UNTIL 6 AND SATURDAY SEPT 18TH FROM 11 UNTIL 1 WITH PRIME HOUSE DIRECT. BY POPULAR DEMAND THEY HAVE RETURNED WITH THEI...
RAZORBACK FOOTBALL
LISTEN LIVE ON THE EAGLE 93.5 YOUR HOME FOR RAZORBACK SPORTS!! RAZORBACK TOWING NORTH ARKANSAS ELECTRIC COOPERATIVE GREGORY JEWELERS THE OZARKS TEAM CENTURY 21 LEMAC REALTY DOSHIER AND ASSOCIATES GASSVILLE THERAPY AND LIVING TANK RAE INS...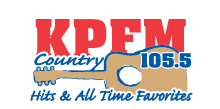 KPFM Country 105.5 FM
KPFM Country 105.5 FM is a 50,000 watt station playing country music since 1985. A tradition beginning with KPFM debuting as the sole country FM station in the Twin Lakes Area in 1985.
...more>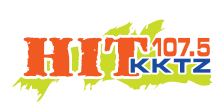 KKTZ Hit 107.5 FM
KKTZ Hit 107.5 FM is a 100,000 watt station playing Hot A/C. Reaching an 18-34 age group. Hit 107.5 plays the best mix of music from the 90's through today. The Big Morning Show with DJ Peace (Bob Van Haaren)
...more>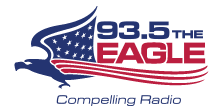 KOMT The Eagle 93.5
KOMT The Eagle 93.5 is a 50,000 watt conservative & Christian talk radio station, featuring Hugh Hewitt, Mike Gallagher, Dennis Prager, Dr. Sebastian Gorka, Mark Levin, Eric Metaxas and Coast to Coast AM
...more>


Latest News from Baxter Bulletin Newspaper
- Serving Mountain Home/Baxter County