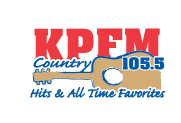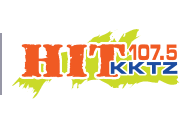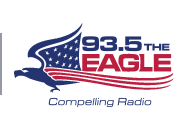 Baxter County's
Most Powerful
Radio Stations!
Cancellations
IF YOU FEEL YOU HAVE COVID-19 SYMPTOMS:
BAXTER REGIONAL MEDICAL CENTER HAS ESTABLISHED A REGIONAL COVID-19 HOTLINE AVAILABLE FROM 9 A.M. TO 9 P.M. AT (870) 508-7001. INFORMATION ABOUT THE CORONAVIRUS CAN ALSO BE FOUND AT WWW.BAXTERREGIONAL.ORG, WWW.CDC.GOV OR WWW.HEALTHY.ARKANSAS.GOV.
UAMS HAS ESTABLISHED A HOTLINE AT 1-800-632-4502 FOR PEOPLE WITH COVID-19 QUESTIONS OF FEEL THAT THEY MAY HAVE SYMPTOMS. PARENTS MAY ALSO CALL 1-800-743-3616 TO SPEAK WITH A NURSE AT ARKANSAS CHILDREN'S HOSPITAL IF THEY THINK THEIR CHILD IS EXHIBITING SYMPTOMS.
PUBLIC EVENTS CANCELED/POSTPONED/CHANGES
THE CITY OF MOUNTAIN HOME:
THE CITY OF MOUNTAIN HOME IS OFFERING A PROGRAM TO PROVIDE FREE PICK-UP AND DELIVERY OF GROCERIES AND PRESCRIPTION MEDICATIONS.
THE PROGRAM WILL SERVE THE CITY'S SENIOR CITIZENS, 65 YEARS OF AGE AND OLDER, LIVING WITHIN THE CITY LIMITS OF MOUNTAIN HOME. THE SERVICE IS AVAILABLE MONDAY-FRIDAY, 9 A.M. TO 5 P.M. FOR MORE DETAIL CLICK THE LINK BELOW OR CALL THE MOUNTAIN HOME POLICE DEPARTMENT AT 425-6336.
https://www.mtnhomepolice.com/citizens-of-mountain-home-65-and-older-free-pickup-for-groceries-and-prescription-medications/
BAXTER COUNTY OFFICES:
THE SHERIFF'S OFFICE WILL CONTINUE AS THEY HAVE BEEN OPERATING. 911 FACILITY, AND JAIL VISITATION IS STILL PROHIBITED.
THE BAXTER COUNTY FARMERS MARKET WILL OPERATE AS IT HAS IN THE PAST. AS ALL THE VENDORS HAVE BEEN INSTRUCTED, SOCIAL DISTANCING IS EXPECTED, AND IF NOT POSSIBLE, THE USE OF PPE IS EXPECTED. IN ALL CASES INCLUDING THIS ONE AND ALL THE ABOVE, FOLLOW THE AR DEPT. OF HEALTH GUIDELINES BEFORE VISITING. IF YOU ARE OR HAVE RECENTLY BEEN SICK, STAY HOME. IF YOU HAVE TRAVELED OUTSIDE THE COUNTY AND/OR STATE TO DESIGNATED STATES, PLEASE STAY HOME TILL THE REQUIRED NUMBER OF DAYS HAVE EXPIRED. IF THESE GUIDELINES ARE NOT ADHERED TO, AND/OR THERE IS ANOTHER BREAK OUT OF POSITIVE COVID19 CASES, ALL THE ABOVE ANNOUNCEMENT WILL BE CANCELED IMMEDIATELY. WE WANT TO PROTECT ALL OF YOU AS RESIDENTS OF BAXTER COUNTY AND ALL THE EMPLOYEES THAT HAVE CONTINUED TO WORK THROUGH THIS CLOSURE. THAT IS BEING MONITORED DAILY AND ANY REVENUE SHORTFALLS THAT MIGHT AFFECT THAT WILL BE FORTH COMING IF OR WHEN IT HAPPENS.
COUNTY'S WEBSITE AT WWW.BAXTERCOUNTY.ORG.
BAXTER COUNTY LIBRARY IS OPEN Monday-Saturday from 10 a.m. until 5 p.m. Patrons can place items on hold by accessing their account on the library's website or calling the library at 870-580-0987.
DAV VAN SERVICES TO VA IN LITTLER ROCK AND NORTH LITTLE ROCK CHANGING: THE WEST ROUTE HWY 65 WILL RUN ON MONDAYS ONLY. THE EAST ROUTE HWY 5 WILL RUN ON THURSDAYS ONLY. CALL DAV OFFICE FOR RESERVATIONS OR IN CASE OF EMERGENCIES 870-425-2003.
VAN MATRE SENIOR CENTER CLOSED TO PUBLIC TFN. HOME DELIVERED MEALS (MEALS ON WHEELS), TRANSPORTATION TO THE GROCERY STORE, PHARMACY, NON-SICKNESS RELATED MEDICAL APPOINTMENTS
NATS IN MOUNTAIN HOME AND HARRISON NOT RUNNING REGULAR ROUTES TFN. ON DEMAND SERVICE STILL RUNNING. MOUNTAIN HOME 870-425-6989 HARRISON 870-741-8008
NAEC CLOSING LOBBIES DRIVE-THROUGHS OPEN AND DROP BOXES AVAILABLE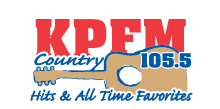 KPFM Country 105.5 FM
KPFM Country 105.5 FM is a 50,000 watt station playing country music since 1985. A tradition beginning with KPFM debuting as the sole country FM station in the Twin Lakes Area in 1985.
...more>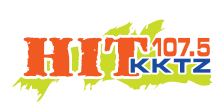 KKTZ Hit 107.5 FM
KKTZ Hit 107.5 FM is a 100,000 watt station playing Hot A/C. Reaching an 18-34 age group. Hit 107.5 plays the best mix of music from the 90's through today. The Big Morning Show with DJ Peace (Bob Van Haaren)
...more>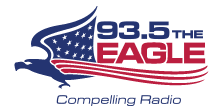 KOMT The Eagle 93.5
KOMT The Eagle 93.5 is a 50,000 watt conservative & Christian talk radio station, featuring Hugh Hewitt, Mike Gallagher, Dennis Prager, Dr. Sebastian Gorka, Mark Levin, Eric Metaxas and Coast to Coast AM
...more>


Latest News from Baxter Bulletin Newspaper
- Serving Mountain Home/Baxter County