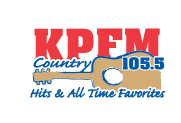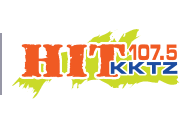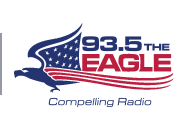 Baxter County's
Most Powerful
Radio Stations!
Cancellations
IF YOU FEEL YOU HAVE COVID-19 SYMPTOMS:
BAXTER REGIONAL MEDICAL CENTER HAS ESTABLISHED A REGIONAL COVID-19 HOTLINE AVAILABLE FROM 9 A.M. TO 9 P.M. AT (870) 508-7001. INFORMATION ABOUT THE CORONAVIRUS CAN ALSO BE FOUND AT WWW.BAXTERREGIONAL.ORG, WWW.CDC.GOV OR WWW.HEALTHY.ARKANSAS.GOV.
UAMS HAS ESTABLISHED A HOTLINE AT 1-800-632-4502 FOR PEOPLE WITH COVID-19 QUESTIONS OF FEEL THAT THEY MAY HAVE SYMPTOMS. PARENTS MAY ALSO CALL 1-800-743-3616 TO SPEAK WITH A NURSE AT ARKANSAS CHILDREN'S HOSPITAL IF THEY THINK THEIR CHILD IS EXHIBITING SYMPTOMS.
MOUNTAIN HOME PUBLIC SCHOOLS MEALS AVAILABLE
BREAKFAST AND LUNCH FOR STUDENTS WILL BE AVAILABLE THIS WEEK (ON TUESDAY-FRIDAY) BY DRIVING THROUGH THE HACKLER INTERMEDIATE SCHOOL 3RD GRADE DROP OFF LINE (ON THE RIGHT SIDE OF THE BUILDING). PICK-UP BREAKFAST WILL BE AVAILABLE FROM 8-9 A.M. AND PICK-UP LUNCH WILL BE AVAILABLE FROM 11:30-12:30.
BUS STOP STUDENT MEAL DELIVERIES WILL ALSO BE AVAILABLE AT THE REQUEST OF PARENTS. PARENTS SHOULD CONTACT THE MHPS TRANSPORTATION DEPARTMENT AT 425-1240 DURING SCHOOL HOURS TO SCHEDULE THOSE DELIVERIES.
PLANS FOR MEALS OVER SPRING BREAK WILL BE RELEASED AT THE END OF THIS WEEK.
PUBLIC EVENTS CANCELED/POSTPONED/CHANGES
THE CITY OF MOUNTAIN HOME:
HAS CANCELED ALL PARKS AND RECREATION DEPARTMENT ACTIVITIES AND CLOSED THE LC SAMMONS YOUTH CENTER WILL REASSESS MARCH 29TH
SPRING YOUTH BASEBALL AND SOFTBALL LEAGUES WILL DELAY THE START OF TEAM PRACTICES FROM MARCH 16 TO MARCH 30. BASEBALL PRACTICES WILL START MARCH 30, WITH THE SEASON STARTING ON APRIL 27 AND ENDING THE WEEK OF MAY 25. SOFTBALL ASSESSMENTS WILL BE HELD ON MARCH 29, WITH PRACTICES STARTING ON APRIL 6. THE SEASON WILL START ON MAY 11 AND END IN MID-JUNE.
MOUNTAIN HOME WATER DEPARTMENT CLOSED TO THE PUBLIC. ALL BUSINESS WILL BE CONDUCTED THROUGH THE OFFICE'S DRIVE THRU AND OVER THE TELEPHONE AT (870) 425-5115.
THE CITY OF MOUNTAIN IS OFFERING A PROGRAM TO PROVIDE FREE PICK-UP AND DELIVERY OF GROCERIES AND PRESCRIPTION MEDICATIONS.
THE PROGRAM WILL SERVE THE CITY'S SENIOR CITIZENS, 65 YEARS OF AGE AND OLDER, LIVING WITHIN THE CITY LIMITS OF MOUNTAIN HOME. THE SERVICE IS AVAILABLE MONDAY-FRIDAY, 9 A.M. TO 5 P.M. FOR MORE DETAIL CLICK THE LINK BELOW OR CALL THE MOUNTAIN HOME POLICE DEPARTMENT AT 425-6336.
https://www.mtnhomepolice.com/citizens-of-mountain-home-65-and-older-free-pickup-for-groceries-and-prescription-medications/
BAXTER COUNTY OFFICES:
BAXTER COUNTY JUDGE MICKEY PENDERGRASS ANNOUNCED THAT MOST COUNTY OFFICES WOULD BE CLOSED TO THE PUBLIC AND ASKED ALL COUNTY RESIDENTS TO CONDUCT AS MUCH BUSINESS AS THEY COULD THROUGH TELEPHONE AND EMAIL. CONTACT NUMBERS WILL BE POSTED ON EVERY DOOR OF COUNTY BUILDINGS, AND CAN ALSO BE FOUND ON THE COUNTY'S WEBSITE AT WWW.BAXTERCOUNTY.ORG.
911 CENTER CLOSED TO ANY PUBLIC ACCESS
VISITATION AT BAXTER COUNTY JAIL SUSPENDED TFN
BAXTER COUNTY LIBRARY CLOSED THROUGH MARCH 29
DAV VAN SERVICES TO VA IN LITTLER ROCK AND NORTH LITTLE ROCK CHANGING: THE WEST ROUTE HWY 65 WILL RUN ON MONDAYS ONLY. THE EAST ROUTE HWY 5 WILL RUN ON THURSDAYS ONLY. CALL DAV OFFICE FOR RESERVATIONS OR IN CASE OF EMERGENCIES 870-425-2003.
VAN MATRE SENIOR CENTER CLOSED TO PUBLIC WILL REEVALUATE MARCH 27TH HOME DELIVERED MEALS (MEALS ON WHEELS), TRANSPORTATION TO THE GROCERY STORE, PHARMACY, NON-SICKNESS RELATED MEDICAL APPOINTMENTS
NATS IN MOUNTAIN HOME AND HARRISON NOT RUNNING REGULAR ROUTES TFN. ON DEMAND SERVICE STILL RUNNING. MOUNTAIN HOME 870-425-6989 HARRISON 870-741-8008
NAEC CLOSING LOBBIES DRIVE-THROUGHS OPEN AND DROP BOXES AVAILABLE
DRIFTWOOD LANES ALL LEAGUES CANCELED
JUDGE DUFFY BAXTER COUNTY DISTRICT COURT TILL APRIL 3
MOUNTAIN HOME PILOTS ALL ACTIVITIES POSTPONED TILL APRIL 1
BRMC COMMUNITY HOUSE EVENTS CANCELED
FIRST IMPACT FOUNDATION CRASH REENACTMENT CANCELED
CHRIST COMMUNITY CHURCH SUSPENDING ALL ACTIVITIES AND SERVICES UNTIL APRIL 2ND 2020
REAL LIFE CHURCH GOING ONLINE FACEBOOK 10AM FOR SUNDAY SERVICE ALL ACTIVITIES ON CAMPUS AND LIFE GROUPS SUSPENDED WILL REEVALUATE MARCH 30TH
LONE ROCK BAPTIST CHURCH ALL SERVICES UNTIL THE MARCH 29TH
1ST ASSEMBLY OF GOD MOUNTAIN HOME ALL SERVICES AND ACTIVITIES CANCELED THROUGH MARCH 31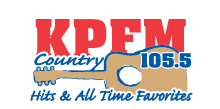 KPFM Country 105.5 FM
KPFM Country 105.5 FM is a 50,000 watt station playing country music since 1985. A tradition beginning with KPFM debuting as the sole country FM station in the Twin Lakes Area in 1985.
...more>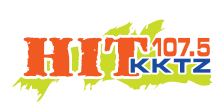 KKTZ Hit 107.5 FM
KKTZ Hit 107.5 FM is a 100,000 watt station playing Hot A/C. Reaching an 18-34 age group. Hit 107.5 plays the best mix of music from the 90s through today. The Big Morning Show with Bob Van Haaren (DJ Peace)
...more>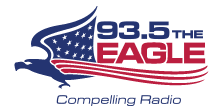 KOMT The Eagle 93.5
KOMT The Eagle 93.5 is a 50,000 watt conservative & Christian talk radio station, featuring Hugh Hewitt, Mike Gallagher, Dennis Prager, Michael Medved, Mark Levin, Eric Metaxas and Coast to Coast AM
...more>


Latest News from Baxter Bulletin Newspaper
- Serving Mountain Home/Baxter County