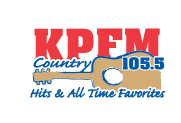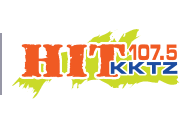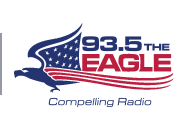 Baxter County's
Most Powerful
Radio Stations!
---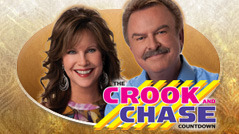 Back in 1983, Crook and Chase had heard of each other, but had never met. Lorianne was hosting her own show on the ABC television affiliate in Nashville and Charlie was hosting his own show on the competing NBC affiliate. (In all honesty, Lorianne had been a fan of Charlie's since her high school days when she and her cheerleading buddies listened to Charlie as a DJ on his radio show on WMAK). Charlie is quick to point out that is just a rumor, but Lorianne stands by her story.
Unbeknownst to either of them, while they were going about their business of hosting their TV shows, a famous producer by the name of Jim Owens was watching each of them on their respective stations. Jim had a hunch that Lorianne and Charlie might work well together as a team reporting on country music and its stars. At that time, there was no television show of any kind along that line.
In April of 1983, Jim arranged a meeting, bringing himself together with Crook and Chase at the Opryland Hotel. It was there that he told them of his idea for a syndicated TV show he was creating called THIS WEEK IN COUNTRY MUSIC that he would like for them to host. Lorianne and Charlie took an instant liking to each other, and one thing led to another. By June of that year, they had produced a pilot episode of the show, which Jim was successful in selling all across the nation. Crook & Chase debuted as a team in September of '83.
THIS WEEK IN COUNTRY MUSIC
Since teaming up in 1983, Crook and Chase have been involved in the production of television and radio programs on a continuous basis, making them one of the longest running broadcast duos in the business. In fact this year, Lorianne and Charlie are celebrating their 25th year together as a team!
And they're still going strong! Each week, they host the syndicated radio program, THE CROOK AND CHASE COUNTDOWN, as well as CROOK & CHASE UPDATES, which air all across America. You can also catch their tv show CROOK & CHASE every week on RFD-TV, the same network that is also carrying LORIANNE CROOK'S CELEBRITY KITCHEN. In addition, Lorianne can often be seen hosting specials, such as the CMA CELEBRITY CLOSE-UP on GAC. And Charlie gets up in the wee hours of the morning every weekday for TENNESSEE MORNINGS on Fox 17 in Nashville.

Crook & Chase. 25 years. And counting!

remained a popular syndicated show for two years, after which, the fledgling network TNN requested exclusive airing rights beginning in 1985. Crook and Chase remained on TNN until its demise as a country network at the end of 1999. During those 16 years, Lorianne and Charlie became two of the network's most popular and respected hosts, producing thousands of hours of programming, including THE CROOK & CHASE SHOW, CROOK & CHASE TONIGHT, MUSIC CITY TONIGHT WITH CROOK & CHASE, CELEBRITIES OFFSTAGE, FUNNY BUSINESS, TODAY'S COUNTRY, and countless award shows and specials.

Much of their personal and professional history was documented in their 1995 book "CROOK AND CHASE: OUR LIVES, THE MUSIC, AND THE STARS".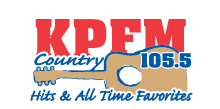 KPFM Country 105.5 FM
KPFM Country 105.5 FM is a 50,000 watt station playing country music since 1985. A tradition beginning with KPFM debuting as the sole country FM station in the Twin Lakes Area in 1985.
...more>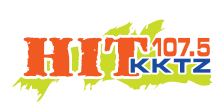 KKTZ Hit 107.5 FM
KKTZ Hit 107.5 FM is a 100,000 watt station playing Hot A/C. Reaching an 18-34 age group. Hit 107.5 plays the best mix of music from the 90's through today. The Big Morning Show
...more>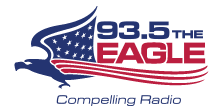 KOMT The Eagle 93.5
KOMT The Eagle 93.5 is a 50,000 watt conservative & Christian talk radio station, featuring Hugh Hewitt, Mike Gallagher, Dennis Prager, Dr. Sebastian Gorka, Mark Levin, Eric Metaxas and Coast to Coast AM
...more>


Latest News from Baxter Bulletin Newspaper
- Serving Mountain Home/Baxter County