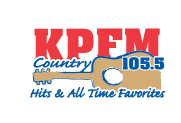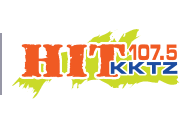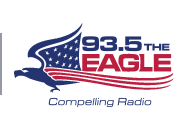 Baxter County's
Most Powerful
Radio Stations!
---
Winner must be 18 or older for the cash cage and under 18 may need parent or guardian to claim prize for on air giveaways.
Only one winner per household Per:

30 days Basic On Air Prizes Giveaways
6 months Cash Cage
Prizes must be picked up within 30 days of winning, During regular business hours Monday through Friday 8:30AM to 5PM. Unless otherwise stated at time of winning.
Any prize not claimed within 30 days is considered forfeit.

Winner is responsible for all taxes. No Purchase Necessary. Judges Decision is Final.

Contest are open to all legal residents of the 48 contiguous United States (with the exception of Rhode Island) and the District of Columbia eighteen (18) years of age or older at the time of entry. Employees, officers and directors (including their families and persons residing in the same household) of the Parties and of the Parties' respective members, parents, subsidiaries, and affiliated companies, sponsors, promotional agencies, independent contractors, program suppliers and advertising agencies are ineligible to enter or win contest.


BY ENTERING A TWIN LAKES RADIO CONTEST, PARTICIPANTS RELEASE AND HOLD HARMLESS THE SPONSORING ENTITIES FROM ANY AND ALL LIABILITY OR ANY INJURIES, LOSS OR DAMAGE OF ANY KIND ARISING FROM OR IN CONNECTION WITH THE SWEEPSTAKES OR ANY PRIZE WON.

Any prize will be awarded subject to verification of eligibility and compliance with these official rules and as long as all qualifications relating to the Contest are met. The decisions of Twin Lakes Radio are final and binding in all respects.
$20,000 Envelope Pick Contest ($20,000 ULTIMATE DREAM WEDDING GIVEAWAY)
OFFICIAL RULES
NO PURCHASE NECESSARY TO ENTER OR WIN. PURCHASE DOES NOT IMPROVE CHANCES OF WINNING. THE FOLLOWING CONTEST IS VALID ONLY IN ARKANSAS, AND IS OPEN ONLY TO QUALIFIED PERSONS (AS DEFINED IN THE RULES BELOW). VOID ELSEWHERE AND WHEREVER PROHIBITED. DO NOT PARTICIPATE IN THE CONTEST IF YOU DO NOT FALL WITHIN THE ELIGIBILITY REQUIREMENTS AS SET FORTH BELOW.
Promotion Period:Contest registration is scheduled to take place between 10:00a CT - 2:00pm CT on 1/15/2022(the "Registration Period"). The grand prize contest event is scheduled to occur at the close of Registration on 1/15/2022 at The Sheid at Arkansas State University Mountain Home. The contest is subject to all applicable federal, state and local laws and regulations and is void outside AR, and wherever prohibited or restricted by law.
Who May Enter: Contest is open to legal residents of the 50 United States and District of Columbia ("D.C."), who reside within 250 miles of Mountain Home, AR, who are age 18 or older as of date of entry with a valid U.S. driver's license or government issued photo I.D., except the following classes of persons who are not eligible to enter:
Employees, officers, and directors of Twin Lakes Radio ("Sponsor/Administrator"), each of their respective franchisees, affiliated companies, subsidiaries, distributors, retailers, printers, advertising and promotion agencies, and any and all other companies associated with the design or execution of this promotion (collectively, "Released Parties") and the members of the immediate families or households of any of the above, whether or not related. "Immediate family members" includes, for purposes of this promotion, parents (including in-laws), grandparents, siblings (including step-siblings), children (including step-children), grand children (including step grand children) and each of their respective spouses.
Individuals who are unable or unwilling to be present for the grand prize contest event scheduled to occur on 1/15/2022.
How to Enter - Grand Prize Event Date: Join the grand prize event on 1/15/2022 at The Sheid at Arkansas State University Mountain Home starting at 10:00am CT and follow Sponsor instructions to enter. Registrants will be asked to pull a number from a cake and then fully complete an entry blank with all required information including full name, email address and number pulled from the cake at the Sponsor table, while supplies last. Deposit entry blank into the registration box available at Sponsor location by the required registration deadline prior to the start of the grand prize contest. Maximum of one (1) entry per person during grand prize event.
Incomplete or illegible entries will be disqualified. Released Parties are not responsible for lost, late, misdirected, illegible, incomplete, invalid, unintelligible, damaged, or for lost or stolen entries boxes, or for entries submitted in a manner that is not expressly allowed under these rules, or for any entry not submitted or received due to any technical error or failure, unauthorized human intervention, inaccurate capture or mis-entry of any required information, or the failure to capture any such information or effects of hackers or failure of any electronic equipment, computer or cellular transmissions and/or network connections; all of which will be disqualified.
Each participant must submit an entry on his/her own behalf. Any entry submitted on behalf of another individual or using another person's email address or name will be disqualified and ineligible to claim any prize. No mechanically reproduced or automated entries permitted. Use of any automated system to participate is prohibited and will result in disqualification and all such entries will be deemed void.
In the event of a dispute as to any on-line registration, the authorized account holder of the e-mail address used to register will be deemed to be the registrant and he/she must be eligible according to these Official Rules. The "authorized email account holder" is the natural person assigned an e-mail address by an Internet access provider, online service provider or other organization responsible for assigning e-mail addresses for the domain associated with the submitted address. All entries received become the property of the Sponsor and will not be returned.
Semi-Finalist Selection and Notification: All registrants must be present at the Grand Prize Contest(scheduled for 1/15/2022from 10am - 2:30pm at The Sheid at Arkansas State University Mountain Home) in order to be eligible to be selected as an official semi-finalist.A random drawing will be held each hour during the grand prize event to select one (1) semi-finalists per hour. A total of four (4) semi-finalists will be randomly selected from among all registration methods combined. The selected semi-finalist names will be announced at the event, and the semi-finalist must be present at the time of such announcement to participate. The selected semi-finalist must immediately make their presence known to the Administrator, or they will be disqualified and an alternate semi-finalist will be selected and announced.Maximum of one semi-finalist per household.
Any selected semi-finalist who does not meet the eligibility requirements, does not wish to participate in the grand prize contest, or who is unable or unwilling to attend the grand prize event will be disqualified. An alternate semi-finalist will then be randomly selected from all remaining eligible entries received, and notified per the procedures outlined above, time permitting. Only semi-finalists selected and notified by Sponsor will be eligible for the chance to participate in the grand prize contest. All other entrants are ineligible. Semi-finalist selection and participation is non-transferable. No other individual may participate on behalf of a selected semi-finalist. Decisions of judges in the selection of semi-finalists, and all matters related to this contest are final.
Selected semi-finalist(s) must be present at the date, time and location as specified by Sponsor to participate in the grand prize finalist selection. Any semi-finalist who fails to appear by the required deadline as stated by Station will be disqualified, and will not receive any alternate contest attempts, prize substitution or compensation. Sponsor reserves the right in its sole discretion to change the date, time or location of the grand prize contest. Semi-finalists will be notified of any changes at the time of their selection and/or notification. Sponsor reserves the right, in its sole discretion to randomly select replacement semi-finalists for any disqualified semi-finalists from anyone in attendance from the crowd on the day of the contest.Difficulties with getting to location to enter or participate in the contest are not the responsibility of Sponsors.
Grand Prize Finalist Selection: Once Sponsor has confirmed all four (4) semi-finalists, each semi-finalist will be given a different colored gemstone. Sponsor will then reveal the winning gemstone color. The semi-finalist who has the gemstone that matches the winning gemstone color will be selected as the Grand Prize Finalist. Finalist selection and participation is non-transferable. No other individual may participate on behalf of a selected finalist.
Grand Prize Contest: The grand prize contestant will be required to select a maximum of (2) sealed envelopes from a total of (20) sealed envelopes displayed by the contest administrator. Each sealed envelope will contain a prize certificate. Two (2) envelopes will contain the "Winning Certificate" printed with a '$' or other winning symbol or text which clearly distinguishes it as the winning certificate. (18) Envelopes will contain the "Non-winning Certificates" printed with a'X' or other non-winning symbol or text which clearly distinguishes it as a non-winning certificate. In order to claim the grand prize, the eligible contestant must select the (2) sealed prize envelopes that contain the official "Winning Certificate" from the (20) sealed prize envelopes displayed by the sponsor.
The following requirements apply to the envelope selection attempt:
The contest attempts must occur in the presence of the Contest Administrator. Any attempt not made in the presence of the Contest Administrator will be disqualified and is not eligible for the grand prize.
All provided sealed contest envelopes will be identical in size, shape, and color.
Each sealed contest envelope will be labeled with a number to encompass the entire range of numbers from 1 to (20). No two contest envelopes will be printed with the same number within the set of (20) contest envelopes.
Opening more than (2) sealed contest envelopes for any reason will disqualify the contestant, and will void any opportunity to claim the grand prize.
In the event the contestant does not select the (2) sealed contest envelopes that contain the "Winning Certificate", their contest attempt is ended and there will be no further opportunity to win the grand prize.
IMPORTANT: In the event the set of (20)sealed contest envelopes is found to contain more than (2)"Winning Certificates" for any reason including due to an error in their preparation or due to any type of tampering, the contestant's attempt is void. The contestant will entitled only to re-attempt the contest, and will be provided a new set of sealed contest envelopes prepared by Million Dollar Media for their re-attempt.
Prize Awards & Delivery: In the event of a winning contest attempt, the corresponding eligible contestant will be eligible to claim the grand prize, subject to approval and verification of compliance with these official rules. The grand prize is: $20,000 Cash.
A maximum (1) grand prize will be awarded. If the grand prize winning requirements are not successfully completed during the Promotion Period, then the grand prize will not be awarded.
Grand prize winner(s) must accept delivery of prize from sponsor, or as otherwise instructed by sponsor. All other costs related to prize delivery and acceptance are the responsibility of winner including but not limited to taxes, title, insurance, license, and registration fees.Prizes are non-transferable and no cash redemption or prize substitution allowed, except at sponsor's sole discretion or as provided herein. Sponsor reserves the right to substitute a prize of equal or greater value if an advertised prize becomes unavailable. Other restrictions may apply. All properly claimed prizes will be awarded. Any unclaimed prizes will not be awarded, except as provided herein.
Prize winner(s) will be required to complete and return a W-9 form (if prize value exceeds $600.00), affidavit of eligibility, and liability/publicity release (Tennessee residents need not sign publicity release), and present a valid U.S. driver's license and social security card before prize will be awarded. Winners of prizes greater than $600.00 will be issued a 1099 form reflecting the value of the prize(s) and are responsible for paying all income taxes on prize(s). Failure to collect or properly claim any prize in accordance with these rules will result in forfeiture of the prize. If forfeited for any reason, contestant will not receive any other prize substitution or compensation. Total maximum retail value of all available prizes: $20,000.
Additional Rules & Restrictions: By participating in this contest, entrants agree to abide by and be bound by the Official Rules and the decisions of the Administrator, which shall be final in all matters relating to this contest. In the event an entrant wins a prize, and is later found to be in violation of these rules he/she will be required to forfeit the prize or to reimburse Sponsor for the stated value of the prize if such violation is discovered after winner has used the prize. Participation in contest constitutes permission for the Sponsor and its agencies to use winners' names and/or likenesses for purposes of advertising and trade in any media worldwide without limitation or further compensation unless prohibited by law. False, fraudulent or deceptive entries or acts shall render entrants ineligible for any prize.
Sponsor and Administrator are not responsible for any typographical or other error in the printing or advertising of the offer, administration or execution of the contest or in the announcement of the prizes/prize winners. By accepting prizes, winners agree to hold sponsor, and released parties (collectively "Releasees"), from any claims, losses, actions, or damages of any kind, whether actual, incidental or consequential, for injury (including but not limited to death), damages, losses or expenses arising out of or relating to entrant's participation in this contest, or the acceptance, possession or use/misuse of any prize, or participation in prize-related activities (including but not limited to travel related thereto), and to assume all liability in connection therewith.
Releasees shall not be liable to any winner, entrant or any other person for failure to supply the prize or any part thereof by reason of any acts of God, any actions, regulations, orders, or requests by any governmental entity, equipment failure, terrorist acts, war, fire, unusually severe weather, embargo, labor dispute or strike, labor or material shortage, transportation interruption of any kind, or any other cause beyond Releasees' sole control. No more than the advertised maximum number of prizes will be awarded for any reason.
IN CASE OF DISPUTES: By participating, each entrant agrees that (1) any and all disputes, claims, and causes of action arising out of or in connection with this Promotion, or any prizes awarded, shall be resolved individually, without resort to any form of class action, and any judicial proceeding shall take place in a federal or state court within the State of New Jersey; (2) any and all claims, judgments, and awards shall be limited to actual out-of-pocket costs incurred, including costs associated with entering this Promotion, but in no event attorneys' fees; and (3) under no circumstances will entrant be permitted to obtain awards for, and entrant hereby waives all rights to claim, punitive, incidental, and consequential damages, and any other damages, other than for actual out-of-pocket expenses, and any and all rights to have damages multiplied or otherwise increased. All issues and questions concerning the construction, validity, interpretation and enforceability of these Official Rules, or the rights and obligations of entrant and Sponsor in connection with this Promotion, shall be governed by, and construed in accordance with the laws of the State of New Jersey, without giving effect to any choice of law or conflict of law rules or provisions (whether of the State of New Jersey or any other jurisdiction), that would cause the application of the laws of any jurisdiction other than the State of New Jersey.
Odds: The odds of being selected as the grand prize finalist are dependent upon the number of qualifiers who attend the grand prize contest event. The odds of winning the Grand Prize finalist winning the Envelope Pick contest are 1:190.
Winners List: For a copy of these official rules or a list of prize winner(s), send a self addressed, stamped envelope to: $20,000 Envelope Pick Contest - c/o Twin Lakes Radio, 2352 Highway 62B, Mountain Home, AR 72653. PLEASE SPECIFY which you are requesting. Requests must be received by 3/11/2020.
Contest Sponsor/Administrator: This contest is administered and sponsored by Twin Lakes Radio, 2352 Highway 62B, Mountain Home, AR 72653.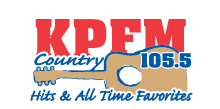 KPFM Country 105.5 FM
KPFM Country 105.5 FM is a 50,000 watt station playing country music since 1985. A tradition beginning with KPFM debuting as the sole country FM station in the Twin Lakes Area in 1985.
...more>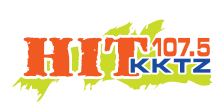 KKTZ Hit 107.5 FM
KKTZ Hit 107.5 FM is a 100,000 watt station playing Hot A/C. Reaching an 18-34 age group. Hit 107.5 plays the best mix of music from the 90's through today. The Big Morning Show with DJ Peace (Bob Van Haaren)
...more>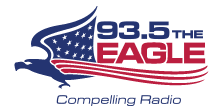 KOMT The Eagle 93.5
KOMT The Eagle 93.5 is a 50,000 watt conservative & Christian talk radio station, featuring Hugh Hewitt, Mike Gallagher, Dennis Prager, Dr. Sebastian Gorka, Mark Levin, Eric Metaxas and Coast to Coast AM
...more>


Latest News from Baxter Bulletin Newspaper
- Serving Mountain Home/Baxter County