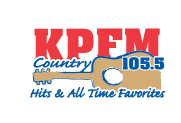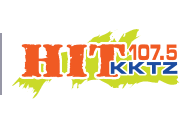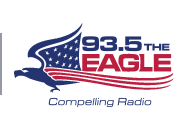 Baxter County's
Most Powerful
Radio Stations!
---
MORNING KOFFY WEEKDAY MORNINGS 5AM-10AM!
Paul Koffy - Morning Koffy

RADIO
A vetted history of success in a career based solely in Country Music -Minneapolis, Dallas, Atlanta,
Tampa, Salt Lake City, Greenville/Spartanburg, and Pensacola - with great ratings stories in each city -
well except Salt Lake - I got Utah Broadcasters Association best morning show, but the signal of KEGA is
well known for barely existing.
2001 CMA Medium Market Personality of the Year.
Voice tracked for several years in many Clear Channel markets across the United States.
Well known and appreciated by record industry and the artists for presence, style, and skill of
interviews. (humbled when Steven Tyler told me it was one of the greatest interviews of his career)
Connect at a place of goodwill and be an example, a leader, by actively being the best that I can be.
PERSON
I love God, I love Jesus, I am passionate about direct experience of Faith,Love, expanding the mind to
integrate that love more and more in my life. I love people and animals.
Connecting with people via a vibe with and smile is the greatest connection to be had.
I have a tractor, sawmill, 5 dogs - depending on year have anywhere from 1 to 150 stands of bees.
Grease, dirt, sweat, realizing I should have read the directions better, mixing 2 cycle gas wrong, bonfires,
floorboards that need to be cleaned
I live the lifestyle of the music, I live and embrace the life of America outside the perimeter of
downtown.
LAUGHTER LAUGHTER LAUGHTER LAUGHTER
LetterKenny is most recent favorite show
Ruth on Ozark is awesome
Jasmine Sadry - Morning Koffy

Broadcaster
Seasoned, sophisticated radio/tv/podcast personality, host, emcee and social media influencer. Stops
along the way include positions with Cumulus Media, iHeart Media, KVUE-TV, ESPN, CBS Radio, Fox
Sports Radio and The Dallas Cowboys.
Jasmine has experience in everything from sports talk to news, music driven formats, anchoring,
reporting, emceeing and producing/editing.
Nominee for 2018 CMA Broadcast Personality of the Year
Personal
Jasmine is:
• A parent of two black lab rescue dogs
• A proud Texas girl and her favorite NFL team is the Dallas Cowboys
• Trilingual - fluent in English, Farsi and Armenian
• Involved with the Dallas/Fort Worth Lab Rescue and the Texas Humane Legislation Network
• A member of the Association for Women in Sports Media and Alliance for Women in Media
Jasmine loves animals, science, sports, music, theatre, the outdoors, traveling, and girlie stuff like wine
and fashion!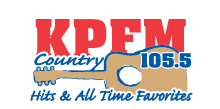 KPFM Country 105.5 FM
KPFM Country 105.5 FM is a 50,000 watt station playing country music since 1985. A tradition beginning with KPFM debuting as the sole country FM station in the Twin Lakes Area in 1985.
...more>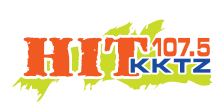 KKTZ Hit 107.5 FM
KKTZ Hit 107.5 FM is a 100,000 watt station playing Hot A/C. Reaching an 18-34 age group. Hit 107.5 plays the best mix of music from the 90's through today. The Big Morning Show with DJ Peace (Bob Van Haaren)
...more>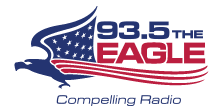 KOMT The Eagle 93.5
KOMT The Eagle 93.5 is a 50,000 watt conservative & Christian talk radio station, featuring Hugh Hewitt, Mike Gallagher, Dennis Prager, Dr. Sebastian Gorka, Mark Levin, Eric Metaxas and Coast to Coast AM
...more>


Latest News from Baxter Bulletin Newspaper
- Serving Mountain Home/Baxter County