---
Name:
Moby
Biography:
Moby, President of Atlanta-based Moby Enterprises, Inc. and creator of "The Biggest Small Town in AMERICA(sm)" Radio Network, has a 25-year history as the top morning DJ in Dallas, Houston and Atlanta where he was the top-rated morning personality for 10 years on KICKS 101.5 FM. One of the original "shock jocks", Moby worked in Rock and Top 40 before dropping that way-overdone shock persona like a hot potato. He moved to Country in 1991 and found what he calls his "true radio home and real love." The father of Jonah and Grace, Moby now lives in Roswell, Ga., with his wife, Mary Beth.
Born in Crossville, Tenn., Moby got his nickname at the age of 12 and has been known as Moby in the Morning on the radio since 1981. He landed his first radio job at the age of 15 on WCSV AM in Crossville.
Moby attended Belmont College in Nashville with the dream of becoming a high school band director. But radio was under his skin, so he quit school and went back to Crossville where he worked for WAEW for two years. He then started his climb upward by moving to a station in Columbia, Tenn., and finally to Nashville where he worked for two stations, including WAMB, a big band station, where he made $100 a week. Moby moved to the FM band in 1974 at WKDA-FM, which became WKDF, then to WKQB (WLAC FM) in Nashville. His first job outside of Tennessee was at at 98 ROCK in Tampa, Fla.
Moby moved to Houston in 1981, and worked for KSRR-FM (97 Rock) where he had the No. 1 morning show for five years. In 1986 he took his show to KEGL-FM in Dallas for just under two and returned to Houston and KLOL in 1988.
Schedule:
5AM-9AM
E-mail:
moby@mobyinthemorning.com
Website:
www.mobyinthemorning.com
Contest Line:
888-MOBY-USA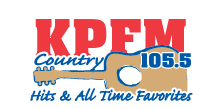 KPFM Country 105.5 FM is a 50,000 watt station playing country music since 1985. A tradition beginning with KPFM debuting as the sole country FM station in the Twin Lakes Area in 1985.
...more>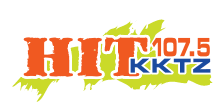 KKTZ Hit 107.5 FM is a 100,000 watt station playing Hot A/C. Reaching an 18-34 age group. Hit 93.5 plays the 80s, 90s & Now. Bob Van Haaren (DJ Peace) weekday mornings & Rick Dees Weekly
...more>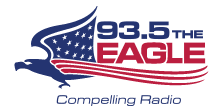 KOMT The Eagle 93.5 is a 50,000 watt conservative & Christian talk radio station, featuring Jonathon Brandmeier, Mark Levin, Eric Metaxas, Bill Bennett, Mike Gallagher and Coast to Coast AM
...more>


Latest News from Baxter Bulletin Newspaper
- Serving Mountain Home/Baxter County