Baxter County's
Most Powerful
Radio Stations!
Spotlight
HIGH SCHOOL BASKETBALL ON HIT 93.5 KKTZ
High School Basketball Play-By-Play Coverage continues On Twin Lakes Radio Tuesday, December 3rd, When the Viola Longhorns travel to Gainesville, Mo to take on the Bulldogs in senior girls and senior boys action. Ramblin' Rick will have all the...
LIKE US ON FACEBOOK
Click here: https://www.facebook.com/TwinLakesRadio and "LIKE" our Facebook page for contest updates, live on location events and more chances to WIN!! ...
RAZORBACK SPORTS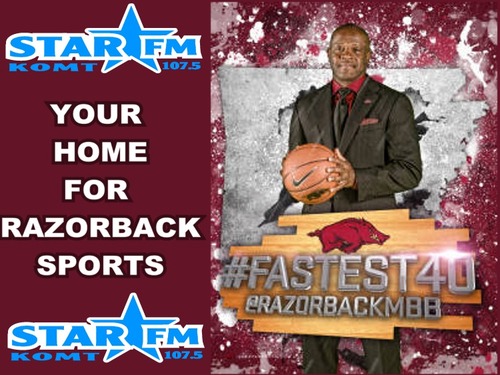 Click Below for ARKANSAS RAZORBACKS INFO/SCHEDULES FOOTBALL BASKETBALL BASEBALL KOMT STAR 107.5 YOUR HOME FOR RAZORBACK SPORTS...
Star FM KOMT 107.5 is a 100,000 watt station playing Adult Contemporary. Every song is selected for its proven appeal to the target audience of adults 25-54 and specifically the 35-49 core. Listen to
...more>
KPFM Country 105.5 FM is a 50,000 watt station playing country music since 1985. A tradition beginning with KPFM debuting as the sole country FM station in the Twin Lakes Area in 1985 continues today
...more>
KKTZ Hit 93.5 FM is a 50,000 watt station playing Hot A/C. Reaching an 18-34 age group. Hit 93.5 plays the 80s, 90s & Now. Bob Van Haaren (DJ Peace) weekday mornings & Rick Dees Weekly
...more>