Home Page Spotlight
BROOKE ENDEN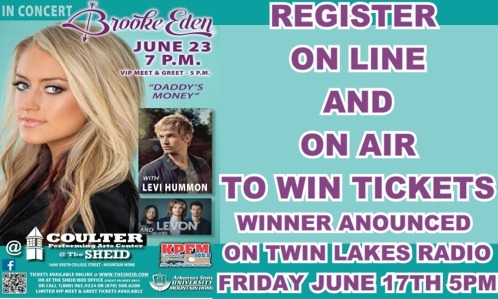 TWIN LAKES RADIO KKTZ HIT 107.5, KPFM COUNTRY 105.5 AND KOMT THE EAGLE 93.5 ALONG WITH ASU MOUNTAIN HOME ARE KICKING OFF THE RED, WHITE AND BLUE FESTIVAL ON JUNE 23RD WITH BROOKE EDEN, NEW COMER LEVI HUMMON, AND MOUNTAIN HOME FAVORITE LEVON LIVE ...
Charles Dowdy Business Scholarship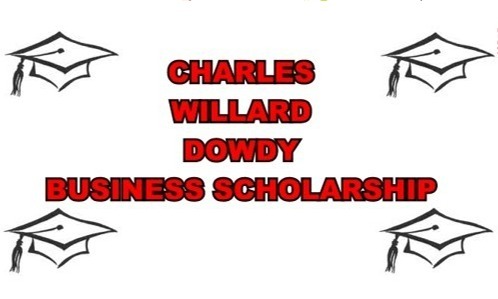 Charles Willard Dowdy Business Scholarship Calling all college students...KOMT/KPFM/KKTZ Radio is sponsoring a new scholarship in conjunction with the Chamber of Commerce for business majors at accredited Arkansas colleges or universities, the Charl...
LIKE US ON FACEBOOK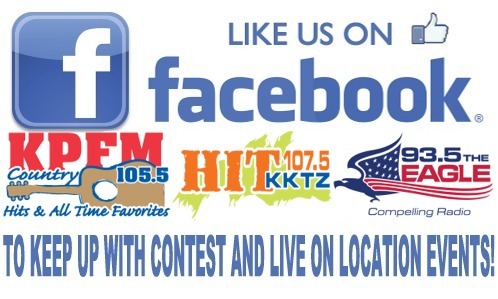 Click here: https://www.facebook.com/TwinLakesRadio and "LIKE" our Facebook page for contest updates, live on location events and more chances to WIN!...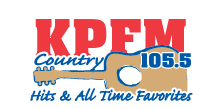 KPFM Country 105.5 FM is a 50,000 watt station playing country music since 1985. A tradition beginning with KPFM debuting as the sole country FM station in the Twin Lakes Area in 1985.
...more>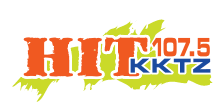 KKTZ Hit 107.5 FM is a 100,000 watt station playing Hot A/C. Reaching an 18-34 age group. Hit 93.5 plays the 80s, 90s & Now. Bob Van Haaren (DJ Peace) weekday mornings & Rick Dees Weekly
...more>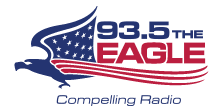 KOMT The Eagle 93.5 is a 50,000 watt conservative & Christian talk radio station, featuring Jonathon Brandmeier, Mark Levin, Eric Metaxas, Bill Bennett, Mike Gallagher and Coast to Coast AM
...more>


Latest News from Baxter Bulletin Newspaper
- Serving Mountain Home/Baxter County