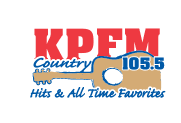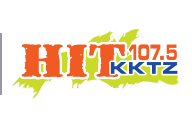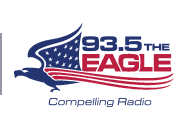 Baxter County's
Most Powerful
Radio Stations!
Baxter Co. Library - Pub Night
Community Event
Friday, August 02, 2019
---
Pub Night at the Library
Craft Beer from Regional Breweries, Home Brew People's Choice Award, Silent and Live Auction, Served up with Pub Grub
MOUNTAIN HOME, AR – The 5th annual Pub Night at the Library, a FUNdraiser for the Baxter County Library Foundation, will be held the evening of August 2nd, from 7-9:30pm. This year's Pub Night is sponsored by presenting sponsor Jack's Package Store. Additional top sponsors include BSI*MAS Medical Billing, Eaton, Knox Orthopaedics, Mountain Home ENT and Allergy, and Ozark Surgical Group. The event will feature a Home Brew Competition and beer-infused pub foods catered by Bookworms Café. Tickets are on sale now at the Library for just $50.
As usual, event-goers will be able to sample craft brews from local and regional breweries as well as a selection of wines. This year will feature Norfork Brewery, Gravity BrewWorks, Rapp's Barron Brewing Company, New Province Brewing Company, Black Apple Crossing, Brick and Forge, Mother's Brewing Co., Lost 40 and others.
While enjoying the night and listening to the music of Wes Dorethy and Larry McGrath, Pub Night attendees may participate in both a silent and a live auction. Items will be available for preview at the Library starting in July. The live auction will feature some incredible Heroes-for-Hire. These are area individuals or business owners who offer experience packages such as cooking classes or guided river trips. Bidding on a Hero-for-Hire is a great way to see what the community has to offer.
The JClare photo-booth will be on hand to immortalize the evening. Stocked with props, signs and anything else you could think of, the JClare photo-booth is the perfect way to capture memories of Pub Night at the Library.
Proceeds from Pub Night go to the Baxter County Library Foundation to support the Baxter County Library and its programs and events. Roughly 25% of the Library's operating budget is provided by the Library Foundation. Many programs, such as the current Summer of Space summer programming would not be possible if it were not for the Library Foundation and you.
Stop by the Library to pick up your tickets, and be sure to follow the Library on Facebook, Twitter, and Instagram for updates. You must be 21 or older to attend.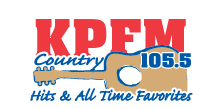 KPFM Country 105.5 FM
KPFM Country 105.5 FM is a 50,000 watt station playing country music since 1985. A tradition beginning with KPFM debuting as the sole country FM station in the Twin Lakes Area in 1985.
...more>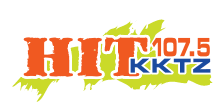 KKTZ Hit 107.5 FM
KKTZ Hit 107.5 FM is a 100,000 watt station playing Hot A/C. Reaching an 18-34 age group. Hit 107.5 plays the best mix of music from the 90s through today. The Big Morning Show with Bob Van Haaren (DJ Peace)
...more>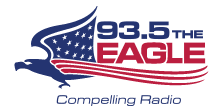 KOMT The Eagle 93.5
KOMT The Eagle 93.5 is a 50,000 watt conservative & Christian talk radio station, featuring Hugh Hewitt, Mike Gallagher, Dennis Prager, Michael Medved, Mark Levin, Eric Metaxas and Coast to Coast AM
...more>


Latest News from Baxter Bulletin Newspaper
- Serving Mountain Home/Baxter County