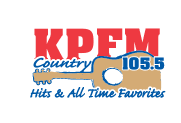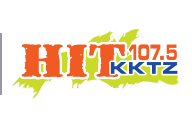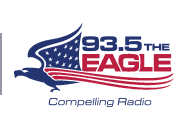 Baxter County's
Most Powerful
Radio Stations!
Bull Shoals White River State Park - Women's Outdoor Weekend
Community Event
Friday, October 04, 2019 thru Sunday, October 06, 2019
---
WOMEN'S OUTDOOR WEEKEND __________
No matter what your age or experience your journey will begin here… so come
and rejuvenate your soul. Open the door to all of your senses by re-connecting with
nature and just plain get away. Learn the things you've just dreamed of trying, or expand
your knowledge of an already beloved past time.
Bull Shoals-White River State Park will be hosting a Women's Outdoor Weekend
on October 4th – October 6th. During this 3 day 2 night workshop participants will attenddifferent sessions on Basic Camping/Backpacking Skills, BeginningBird Watching, Intro to Fly Fishing, Beginning Kayaking, Dutch Oven Cooking and much more, plus lots of free time to hang out, laugh, and build new friendships.
All gear and meals included in registration fee. Registration fee is $135,
space is limited so register early. Don't miss this wonderful opportunity. Registration
deadline is September 27th. Space is limited so register early.
For a registration form and further information, contact Bull Shoals-White River
State Park at (870) 445-3629. The park is located at129 Bull Shoals Park, Lakeview, Arkansas, from Mountain Home, travel six miles north on Ark. 5, then go eight miles west on Ark. 178 to the park entrance, turn left on to Powerhouse Road.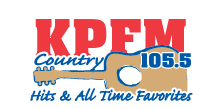 KPFM Country 105.5 FM
KPFM Country 105.5 FM is a 50,000 watt station playing country music since 1985. A tradition beginning with KPFM debuting as the sole country FM station in the Twin Lakes Area in 1985.
...more>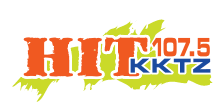 KKTZ Hit 107.5 FM
KKTZ Hit 107.5 FM is a 100,000 watt station playing Hot A/C. Reaching an 18-34 age group. Hit 107.5 plays the best mix of music from the 90s through today. The Big Morning Show with Bob Van Haaren (DJ Peace)
...more>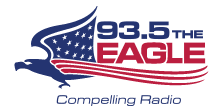 KOMT The Eagle 93.5
KOMT The Eagle 93.5 is a 50,000 watt conservative & Christian talk radio station, featuring Hugh Hewitt, Mike Gallagher, Dennis Prager, Michael Medved, Mark Levin, Eric Metaxas and Coast to Coast AM
...more>


Latest News from Baxter Bulletin Newspaper
- Serving Mountain Home/Baxter County