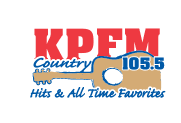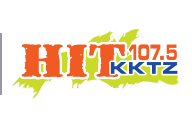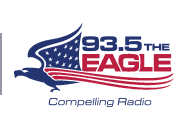 Baxter County's
Most Powerful
Radio Stations!
Cotter Booster Club - The Ronnie Brewer Foundation - Basketball Camp
Community Event
Friday, June 07, 2019
---
B.E. The Event has teamed up with, The Ronnie Brewer Foundation, and Cotter School Booster Club. Former Chicago Bull and Arkansas Razorback Ronnie Brewer will be holding a 3 hour basketball camp on The Campus of Cotter High School to help Cotter Booster club earn money for scholarships program. The event will be June 21, 2019 from 5:00pm to 8:00pm in Cotter High School Gym. All youth in Grades from K-12 are invited to attend. The cost of camp is $55 and every youth registered by June 7, 2019 will receive a T-shirt. You can pick up registration forms at Cotter School or email betheevent@yahoo.com.
The Ronnie Brewer "Brew Crew" Basketball Camps are an excellent way for kids to increase their basketball IQ and improve on the fundamentals of basketball. They are exposed to highly skilled coaches that have been in the sports industry for years. The kids have fun while learning about teamwork, sportsmanship, and the basics of basketball. The campers are exposed to competition as well as skill development through drills and demonstrations. We meet each child where they are athletically and encourage them to be the best they can be! Each camper will receive a camp t-shirt and a certificate of participation during our award ceremony at the end of the camp. Join us this summer and be a part of the "Brew Crew"!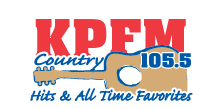 KPFM Country 105.5 FM
KPFM Country 105.5 FM is a 50,000 watt station playing country music since 1985. A tradition beginning with KPFM debuting as the sole country FM station in the Twin Lakes Area in 1985.
...more>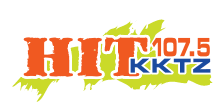 KKTZ Hit 107.5 FM
KKTZ Hit 107.5 FM is a 100,000 watt station playing Hot A/C. Reaching an 18-34 age group. Hit 107.5 plays the best mix of music from the 90s through today. The Big Morning Show with Bob Van Haaren (DJ Peace)
...more>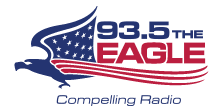 KOMT The Eagle 93.5
KOMT The Eagle 93.5 is a 50,000 watt conservative & Christian talk radio station, featuring Hugh Hewitt, Mike Gallagher, Dennis Prager, Michael Medved, Mark Levin, Eric Metaxas and Coast to Coast AM
...more>


Latest News from Baxter Bulletin Newspaper
- Serving Mountain Home/Baxter County