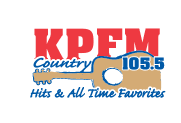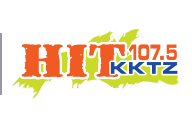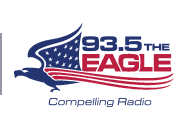 Baxter County's
Most Powerful
Radio Stations!
Baxter Co. Library - Summer Programs
Community Event
Wednesday, May 01, 2019 thru Wednesday, May 29, 2019
---
Pick up the new Summer Program Guide for the months of May to August on May 1.
MOUNTAIN HOME, ARK. – This summer is a Summer of Space at the Baxter County Library, and they are getting ready to unleash a Universe of Stories. From May to August, you can expect several space-themed programs and events for all ages.
The Library is excited to bring back a few summer program categories this season to streamline their expansive lineup. The multi-generational workshop called "Try Something New Nights" encourages people to step out of their comfort zone and try something they have never done before. You can expect classes such as Photography, Ukulele and "Look Up to the Stars" among other great workshops.
A new addition to the Library's Program Guide is "Always-On-Activities". These fun activities are designed to be done at any time and do not require registration or an on-duty staff member. Examples include activities like Book Bingo and Coloring Contests for kids or "Can you tell the story?" a hilarious pen-and-paper version of the game "telephone". The only restriction with most Always-On-Activities is the Library's hours of operation.
Of course, the Summer Program Guide is not complete without classes for your kids and teens. This summer you will be able to sign your kids up for great workshops like Archery, Yoga, Galaxy Art, and Robotics. The Library is the perfect place for your kids to continue to learn over the summer while having fun. If your children have been a part of the Library's summer classes in the past then you know how fast they can fill up. Be sure to register as soon as registration opens at 10am on May 29 at www.baxlib.org.
Also, do not forget about the Summer Reading Challenges. Adults can read books from the 2019 Summer Challenge Card to be entered into a drawing. Kids and teens will be able to track their progress during the reading challenge on a space-themed game board and earn prizes along the way.
This has been just a small sample of what you can expect at the Baxter County Library this summer. Be sure to pick up the Summer of Space Program Guide from the Library on May 1.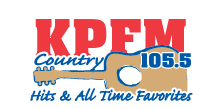 KPFM Country 105.5 FM
KPFM Country 105.5 FM is a 50,000 watt station playing country music since 1985. A tradition beginning with KPFM debuting as the sole country FM station in the Twin Lakes Area in 1985.
...more>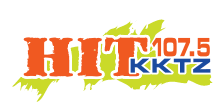 KKTZ Hit 107.5 FM
KKTZ Hit 107.5 FM is a 100,000 watt station playing Hot A/C. Reaching an 18-34 age group. Hit 107.5 plays the best mix of music from the 90s through today. The Big Morning Show with Bob Van Haaren (DJ Peace)
...more>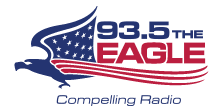 KOMT The Eagle 93.5
KOMT The Eagle 93.5 is a 50,000 watt conservative & Christian talk radio station, featuring Hugh Hewitt, Mike Gallagher, Dennis Prager, Michael Medved, Mark Levin, Eric Metaxas and Coast to Coast AM
...more>


Latest News from Baxter Bulletin Newspaper
- Serving Mountain Home/Baxter County