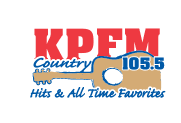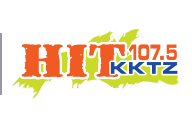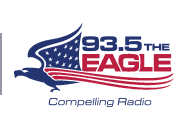 Baxter County's
Most Powerful
Radio Stations!
Baxter Co. Library - Library Week Celebrated All Month
Community Event
Monday, April 01, 2019 thru Tuesday, April 30, 2019
---
The Baxter County Library Plans to Celebrate National Library Week for the Entire Month of April
MOUNTAIN HOME, ARK. – National Library week is coming up fast, and the folks at Baxter County Library are getting impatient. National Library Week is observed Sunday, April 7 to Saturday, April 13 as a celebration of library's contributions to their communities, but the staff at Baxter County Library love to celebrate early and often. To indulge this enthusiasm for such a special time in our community, we have decided to celebrate for the entire month of April.
During this month of library appreciation, the focus will be on our patrons here at Baxter County Library. For every new Library Card sign-up, the new cardholder will be entered into a drawing for a fabulous prize. No worries for our longtime patrons though, current cardholders also have a chance to participate. Bring a friend in to sign up for a library card and you will get an entry as well. All new cardholders will receive a free ticket for one, delicious brownie from Bookworms Café, too.
The theme for Library Week this year is Libraries = Strong Communities, and the focus will be all on you at Baxter County Library. There may also be a familiar elephant theme in the mix in honor of the jumbo-sized movie premiering at the end of March. Come by the library anytime in April and learn how we strive to strengthen our wonderful community here in Baxter County.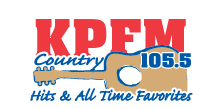 KPFM Country 105.5 FM
KPFM Country 105.5 FM is a 50,000 watt station playing country music since 1985. A tradition beginning with KPFM debuting as the sole country FM station in the Twin Lakes Area in 1985.
...more>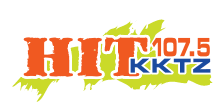 KKTZ Hit 107.5 FM
KKTZ Hit 107.5 FM is a 100,000 watt station playing Hot A/C. Reaching an 18-34 age group. Hit 107.5 plays the best mix of music from the 90s through today. The Big Morning Show with Bob Van Haaren (DJ Peace)
...more>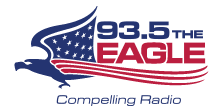 KOMT The Eagle 93.5
KOMT The Eagle 93.5 is a 50,000 watt conservative & Christian talk radio station, featuring Hugh Hewitt, Mike Gallagher, Dennis Prager, Michael Medved, Mark Levin, Eric Metaxas and Coast to Coast AM
...more>


Latest News from Baxter Bulletin Newspaper
- Serving Mountain Home/Baxter County