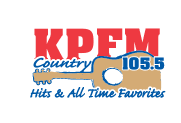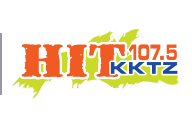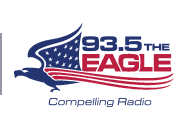 Baxter County's
Most Powerful
Radio Stations!
Pink for Peitz Rodeo
Community Event
Friday, August 09, 2019 thru Saturday, August 10, 2019
---
The annual Pink for Peitz Rodeo benefits the Peitz Cancer Support House, a community outreach of Baxter Regional Medical Center, providing comprehensive support services for cancer patients and their families.
The Arkansas Family Rodeo (AFR) presented by Rand Rodeo Company includes popular events such as bronc riding, calf roping, team roping, barrel racing, goat untying, bull riding and mutton busting for kids. The celebrated Chicks-n-Spurs Drill Team will perform and a Cancer Survivors' Ceremony will be held each evening. Food and drinks will be available at the event.
Rodeo sponsorships are now being accepted with proceeds directly benefiting Peitz Cancer Support House and the patients they serve. To help sponsor the event, please contact Melissa Hudson at 870-508-1457.
More information on rodeo events and participant entries can be found at RandRodeo.com.For more information on Pink for Peitz Rodeo and the services provided by the Peitz Cancer Support House, please visit www.PinkforPeitz.org.
Friday, August 9, 2019 & Saturday, August 10, 2019
Location: Saddle Club Arena, Mountain Home, Arkansas
Admission: $5 Adult (Advanced Purchase)
$8 Adult (Day of Event)
$5 Children Ages 6-12 (Advance and Day of Event)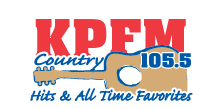 KPFM Country 105.5 FM
KPFM Country 105.5 FM is a 50,000 watt station playing country music since 1985. A tradition beginning with KPFM debuting as the sole country FM station in the Twin Lakes Area in 1985.
...more>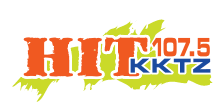 KKTZ Hit 107.5 FM
KKTZ Hit 107.5 FM is a 100,000 watt station playing Hot A/C. Reaching an 18-34 age group. Hit 107.5 plays the best mix of music from the 90s through today. The Big Morning Show with Bob Van Haaren (DJ Peace)
...more>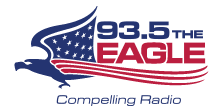 KOMT The Eagle 93.5
KOMT The Eagle 93.5 is a 50,000 watt conservative & Christian talk radio station, featuring Hugh Hewitt, Mike Gallagher, Dennis Prager, Michael Medved, Mark Levin, Eric Metaxas and Coast to Coast AM
...more>


Latest News from Baxter Bulletin Newspaper
- Serving Mountain Home/Baxter County