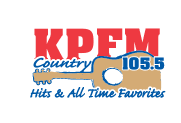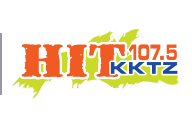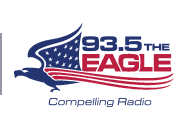 Baxter County's
Most Powerful
Radio Stations!
Calendar - Ozark Football Association Jamboree
Starts 10 AM at Bomber Stadium
Baxter Regional Medical Center Jamboree 2013
"Where It's All About The Kids"

Date: September 7, 2013 Location: Mountain Home High School
Time: Home Visitor Grade:
10:00 A.M RL Cowboys(MH) VS SB Bears(MH) 3rd and 4th
10:30 A.M Eaton Panthers(MH) VS Bulldogs(GV) 3rd and 4th
11:00 A.M Mountain View VS Yellville 3rd and 4th
11:30 A.M Bulldogs(GV) VS RL Cowboys(MH) 3rd and 4th
12:00 P.M Yellville VS Eaton Panther(MH) 3rd and 4th
12:30 P.M Bull dogs VS Mountain View 3rd and 4th
1:00 P.M Marshall VS Dj Peace Patriots(MH) 5th and 6th
1:30 P.M Porter's Pawn(MH) VS Yellville 5th and 6th
2:00 P.M Mountain View VS MLH Bulldogs(GV) 5th and 6th
2:30 P.M Dijohn Design(MH) VS Marshall 5th and 6th
3:00 P.M DJ Peace Patriots(MH) VS Yellville 5th and 6th
3:30 P.M MLH Bulldogs(GV) VS Porter's Pawn(MH) 5th and 6th
4:00 P.M Dijohn Design(MH) VS Mountain View 5th and 6th
Ozark Football Association would like to invite all local Law Enforcement, EMS, and Fire to be honored at the Active Lifestyle Institute Sports Medicine BRMC Jamboree on Saturday September 7th. You will need to meet at 9:45 A.M in the end zone closest to school at Bomber Stadium.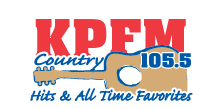 KPFM Country 105.5 FM is a 50,000 watt station playing country music since 1985. A tradition beginning with KPFM debuting as the sole country FM station in the Twin Lakes Area in 1985.
...more>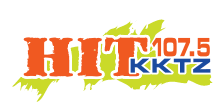 KKTZ Hit 107.5 FM is a 100,000 watt station playing Hot A/C. Reaching an 18-34 age group. Hit 107.5 plays the best mix of music from the 90s through today. The Big Morning Show with Bob Van Haaren (DJ Peace)
...more>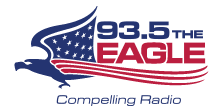 KOMT The Eagle 93.5 is a 50,000 watt conservative & Christian talk radio station, featuring Hugh Hewitt, Mike Gallagher, Dennis Prager, Michael Medved, Mark Levin, Eric Metaxas and Coast to Coast AM
...more>


Latest News from Baxter Bulletin Newspaper
- Serving Mountain Home/Baxter County