LUKE COMBS March 5th at The Sheid ASUMH
KPFM WELCOMES LUKE COMBS TO THE TWIN LAKES AREA!!! That's Right Luke Combs will be coming to Vada Sheid Community Development Center on the ASU-Mountain Home campus March 5th!
BE LISTENING TO KPFM COUNTRY 105.5, KKTZ HIT 107.5, AND KOMT THE EAGLE 93.5 FOR YOUR CHANCE TO WIN ONE OF 2 SETS OF TICKETS AND VIP MEET AND GREET PASSES – OR YOU CAN REGISTER ONLINE AT TWIN LAKES RADIO DOT COM UNDER THE CONTEST TAB!
ONLY ONE ENTRY PER PERSON PER METHOD! THEN ON FEBRUARY 24TH, WE'LL DRAW ONE LUCKY LISTENER'S NAME AND ANNOUNCE IT LIVE ON THE AIR! YOU'LL BE READY TO SEE LUKE COMBS – LIVE!
SPECIAL THANKS TO OUR SPONSORS
JIMMY JOHN'S
ARKANSAS INTEGRITY INSURANCE
MARSHALL MEDIC PHARMACY
RUSTIC ROOTS SALON
ORSCHELN FARM AND HOME IN MOUNTAIN HOME AND FLIPPIN
HOME BOUND MEDICAL
THE GARDEN SPOT
SLEEPMART
MIRROR MIRROR SALON
THE MATTRESS STORE AND MORE
FIND A COMPLETE LIST OF RULES AT TWIN LAKES RADIO DOT COM AND BE LISTENING FOR YOUR CHANCE TO WIN!
You can get your tickets now at www.thesheid.com or call The Sheid at 1 (800)965.9324 or (870) 508.6280.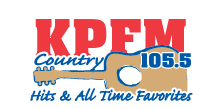 KPFM Country 105.5 FM is a 50,000 watt station playing country music since 1985. A tradition beginning with KPFM debuting as the sole country FM station in the Twin Lakes Area in 1985.
...more>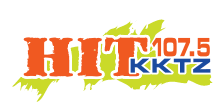 KKTZ Hit 107.5 FM is a 100,000 watt station playing Hot A/C. Reaching an 18-34 age group. Hit 93.5 plays the 80s, 90s & Now. Bob Van Haaren (DJ Peace) weekday mornings & Rick Dees Weekly
...more>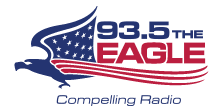 KOMT The Eagle 93.5 is a 50,000 watt conservative & Christian talk radio station, featuring Hugh Hewitt, Mike Gallagher, Dennis Prager, Michael Medved, Mark Levin, Eric Metaxas and Coast to Coast AM
...more>


Latest News from Baxter Bulletin Newspaper
- Serving Mountain Home/Baxter County