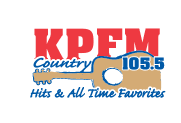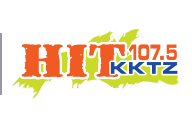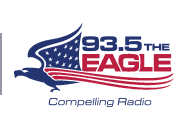 Baxter County's
Most Powerful
Radio Stations!
SPRING HAS SPRUNG $500 CASH
---
SPRING HAS SPRUNG WIN $500 CASH!
SPRING HAS SPRUNG AND EVERYTHING IS BLOOMING AND GROWING SO WE THOUGHT WE WOULD PULL A FEW LEAVES OFF THE TWIN LAKES RADIO MONEY TREE 500 HUNDRED OF THEM TO BE EXACT! WIN $500 CASH! LISTENERS CAN REGISTER ONLINE AT TWINLAKESRADIO.COM BY CLICKING ON THE CONTEST TAB AND FILLING OUT THE CONTEST FORM! YOU CAN ALSO INCREASE YOUR CHANCES BY GETTING REGISTERED ON AIR! ONE REGISTRATION PER PERSON PER METHOD! MUST BE 18 OR OLDER!
SPRING HAS SPRUNG $500 CASH IS BROUGHT TO YOU IN PART BY:
THE DOG HOUSE
OZARK AUTOWORKS
STUDIO WEST SALON AND BOUTIQUE
LASER WELLNESS CENTER
BUFFALO WILD WINGS
LAWN MOWERS PLUS
RAGALIA RAGS
SMALL ENGINE SPECIALIST
TWIN LAKES RADIO WILL BE GIVING ONE LUCK LISTENER $500 CASH AND ANNOUNCING THAT WINNER LIVE ON FRIDAY APRIL 26TH AT FIVE ON HIT 107.5 KKTZ KPFM COUNTRY 105 AND THE EAGLE 93.5! GOOD LUCK!
ONLINE SIGNUPS MUST BE DONE BY MIDNIGHT ON APRIL 25TH 2018!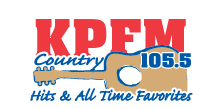 KPFM Country 105.5 FM
KPFM Country 105.5 FM is a 50,000 watt station playing country music since 1985. A tradition beginning with KPFM debuting as the sole country FM station in the Twin Lakes Area in 1985.
...more>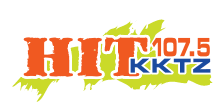 KKTZ Hit 107.5 FM
KKTZ Hit 107.5 FM is a 100,000 watt station playing Hot A/C. Reaching an 18-34 age group. Hit 107.5 plays the best mix of music from the 90s through today. The Big Morning Show with Bob Van Haaren (DJ Peace)
...more>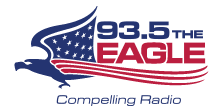 KOMT The Eagle 93.5
KOMT The Eagle 93.5 is a 50,000 watt conservative & Christian talk radio station, featuring Hugh Hewitt, Mike Gallagher, Dennis Prager, Michael Medved, Mark Levin, Eric Metaxas and Coast to Coast AM
...more>


Latest News from Baxter Bulletin Newspaper
- Serving Mountain Home/Baxter County