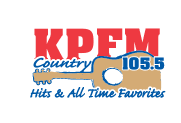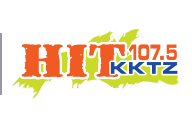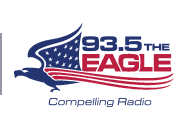 Baxter County's
Most Powerful
Radio Stations!
American Legion "Junk in Your Trunk" Yard Sale
Community Event
Saturday, June 08, 2019
---
8am to 4pm at Big Spring Park in Cotter
RULES: SPACE INCLUDES: 10 X 10 SPACE. EACH VEHICLE COST IS $20.00, NO RESERVED SPOTS, GET THERE EARLY AND GET YOUR SPOT. SET UP BEGINS AT 7 AM. THERE ARE ONLY A DESIGNATED NUMBER OF SPOTS SO YOU MUST GET RESISTERED EARLY. SALES OF FOOD AND DRINK ITEMS WILL NOT BE ALLOWED BY ANYONE EXCEPT THE AMERICAN LEGION POST 23. HAMBURGERS, HOT DOGS AND DRINKS WILL BE AVAILABLE FOR PURCHASE. NO ALCOHOL, NO GUNS WILL BE ALLOWED ON THE GROUNDS. NO ITEMS MAY BE LEFT AT THE PARK, YOU MUST CLEAN UP AFTER YOURSELF BEFORE LEAVING.
CALL OR EMAIL: LINDA REED, 870 499 7754, ladilegionnaire@yahoo.com TO REGISTER, IF YOU ARE ALREADY REGISTERED NO NEED TO SIGN UP AGAIN. COME HAVE A GREAT DAY AT BIG SPRINGS PARK, COTTER!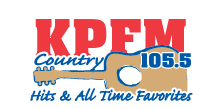 KPFM Country 105.5 FM
KPFM Country 105.5 FM is a 50,000 watt station playing country music since 1985. A tradition beginning with KPFM debuting as the sole country FM station in the Twin Lakes Area in 1985.
...more>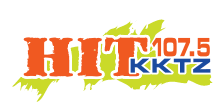 KKTZ Hit 107.5 FM
KKTZ Hit 107.5 FM is a 100,000 watt station playing Hot A/C. Reaching an 18-34 age group. Hit 107.5 plays the best mix of music from the 90s through today. The Big Morning Show with Bob Van Haaren (DJ Peace)
...more>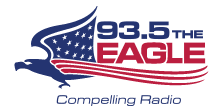 KOMT The Eagle 93.5
KOMT The Eagle 93.5 is a 50,000 watt conservative & Christian talk radio station, featuring Hugh Hewitt, Mike Gallagher, Dennis Prager, Michael Medved, Mark Levin, Eric Metaxas and Coast to Coast AM
...more>


Latest News from Baxter Bulletin Newspaper
- Serving Mountain Home/Baxter County