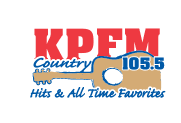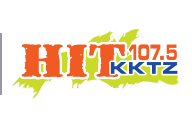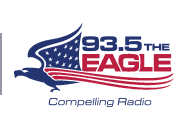 Baxter County's
Most Powerful
Radio Stations!
Fridays with Friends Spring Concert Series - Matthew Miller & Buddies
Community Event
Friday, March 15, 2019
---
Friends of Old Main to Sponsor
Fifth Annual Fridays with Friends Spring Concert Series
SALEM, Ark. -- The Friends of Old Main will host the fifth annual Fridays with Friends spring concert series, beginning March 8 in the Old Main schoolhouse auditorium at 221 N. Oak St. in Salem, Ark.
Doors open at 5 p.m. with dinner served by members of the Friends of Old Main. Music begins at 6 p.m. Admission is a suggested donation of $7.

The lineup for the concert series includes the following musical acts:
March 15 - Matthew Miller and Buddies
March 22 - Garrett Duncan
March 29 - The Natural Disasters featuring John T. Parks and Sarah Jo Roark
Since 2013, Friends of Old Main volunteers have worked to transform the Old Main schoolhouse, which once housed Salem Public Schools, into a vibrant landmark for Fulton County. Funds raised from the concerts and other events are used to continue schoolhouse renovations.
Potential and current uses for the building include the creation of a Fulton County museum to house historical information and memorabilia; an art gallery and art classes; and a performance venue for theatrical productions, concerts and family activities.
Other concepts include a community garden, herb garden, canning kitchen, and non-profit organization meeting and activity space.
The Friends of Old Main is a nonprofit organization. Contributions to the organization are tax deductible to the extent of the law.
For more information, visit the Fulton County Heritage Foundation page on Facebook or call (501) 607-3767.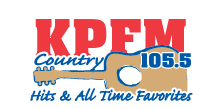 KPFM Country 105.5 FM
KPFM Country 105.5 FM is a 50,000 watt station playing country music since 1985. A tradition beginning with KPFM debuting as the sole country FM station in the Twin Lakes Area in 1985.
...more>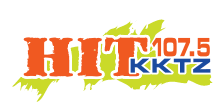 KKTZ Hit 107.5 FM
KKTZ Hit 107.5 FM is a 100,000 watt station playing Hot A/C. Reaching an 18-34 age group. Hit 107.5 plays the best mix of music from the 90s through today. The Big Morning Show with Bob Van Haaren (DJ Peace)
...more>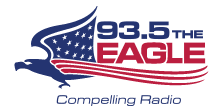 KOMT The Eagle 93.5
KOMT The Eagle 93.5 is a 50,000 watt conservative & Christian talk radio station, featuring Hugh Hewitt, Mike Gallagher, Dennis Prager, Michael Medved, Mark Levin, Eric Metaxas and Coast to Coast AM
...more>


Latest News from Baxter Bulletin Newspaper
- Serving Mountain Home/Baxter County